Looking for Paver Sealing Largo Florida?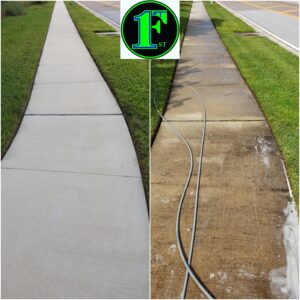 We are your local expert for Paver Sealing Largo Florida!
Family First Window & Pressure Cleaning has serviced the Palm Harbor area, Pinellas County, and Hillsborough County for more than 18 years. We are committed to quality maintenance that makes keeping your home clean easy. We offer a variety of exterior services such as:
These hard-to-reach chores take a certain level of skill and time that can keep you busy for hours. Family First Window & Pressure Cleaning takes care of it all so you can truly enjoy your weekends and know we will complete the job the right way the first time. We know what to do so you don't end up with missed spots, accidentally damaged decks, or broken gutters. We do this because we have the tools and skills needed to save you time, energy, and frustration.
It can take hours of cleaning your gutters yourself. It can also be dangerous to try and wash hard-to-reach windows on your own. And there's nothing worse than realizing you've missed a spot! With almost two decades worth of experience, our team of professionals takes the utmost care of your home to get the job done right the first time. We are thorough, skilled, and trained in every aspect of exterior home maintenance. This is what we do!
We can help with Paver Sealing Largo Florida!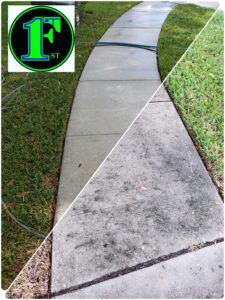 We make sure that your home or business's exterior looks impeccable.
Is your house starting to look old and faded? Has a recent storm left a bunch of debris all over your roof? Clear away all that muck and refresh your home's exterior with pressure washing services from Family First Window & Pressure Cleaning! Our power washers can wash away the toughest of messes without a minute of scrubbing necessary! Save yourself a time-consuming potentially dangerous trip onto your roof by letting us quickly clean your roof and protect it from mold and algae buildup. We're a family-owned and operated company that will treat your home with the same care and respect that we treat our own! Call Family First Window & Pressure Cleaning in the Tampa Bay area for efficient pressure washing and attentive care today.
Choose a company that treats you like family.
Are you tired of your driveway and sidewalks looking cracked and worn? Protect your pavement with paver sealing from Family First Window & Pressure Cleaning in Palm Harbor! Our paver sealer can protect your pavement from sun and weather damage, filling in cracks and sealing out moisture to improve its appearance and deliver it long-term protection. Connect with us today to learn more and get a free quote!
Call Today for Paver Sealing Largo Florida!