WASH ALL YOUR TROUBLES AWAY
Is your house starting to look old and faded? Has a recent storm left a bunch of debris all over your roof? Clear away all that muck and refresh your home's exterior with pressure washing services from Family First Window & Pressure Cleaning! Our power washers can wash away the toughest of messes without a minute of scrubbing necessary! Save yourself a time-consuming potentially dangerous trip onto your roof by letting us quickly clean your roof and protect it from mold and algae buildup. We're a family-owned and operated company that will treat your home with the same care and respect that we treat our own! Call Family First Window & Pressure Cleaning in the Tampa Bay area for efficient pressure washing and attentive care today.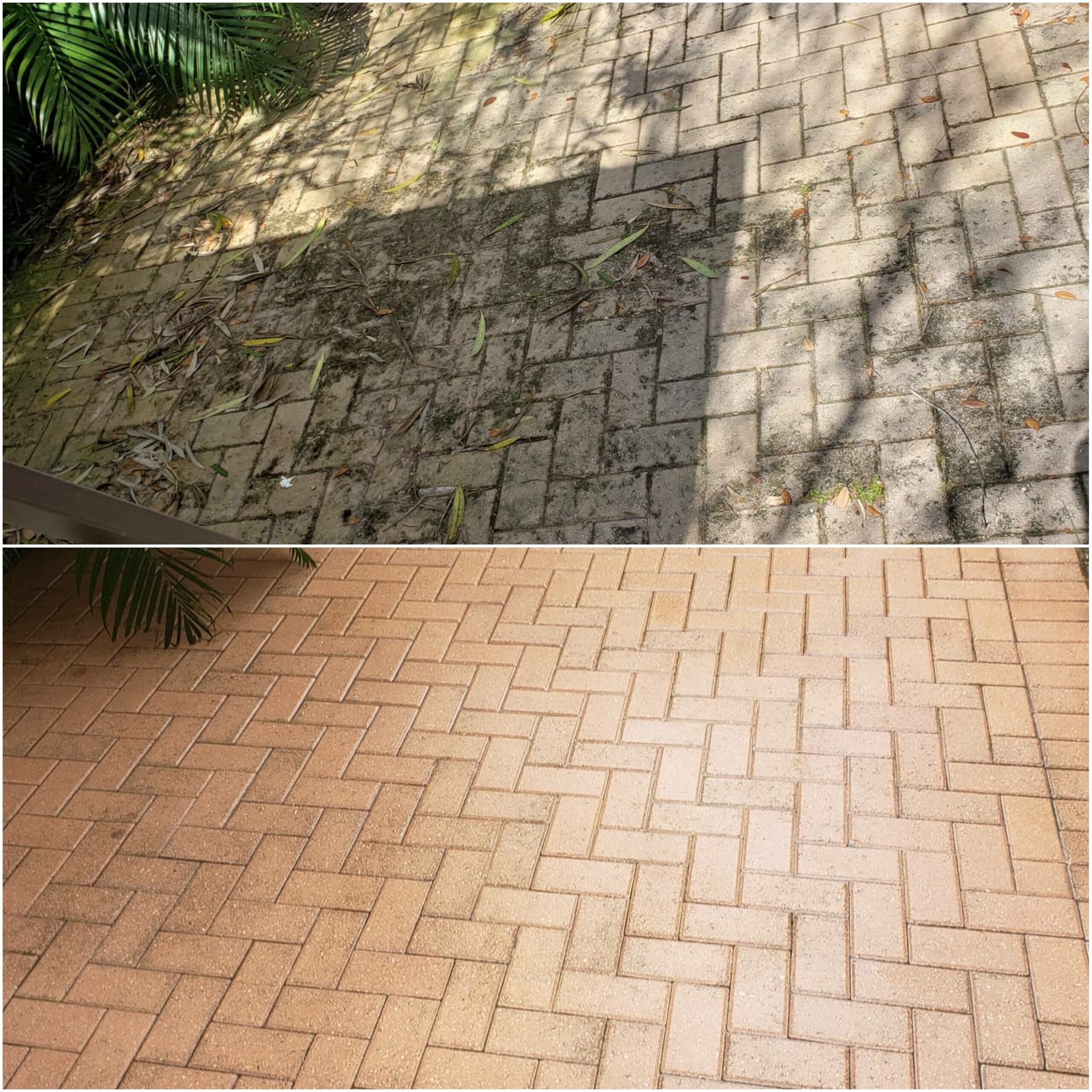 PRESSURE WASHING SERVICE FROM FAMILY FIRST WINDOW & PRESSURE CLEANING CAN SAVE YOU TIME AND MONEY:
Save yourself the trouble (and safety risks) of scrubbing your rooftop by hand

Have storm debris and other contaminants easily removed from your roof and house

Give your house a fresher, updated look without paying for a new paint job

Boost your home's curb appeal and value

Prevent the buildup of mold, algae, or other gunk that could threaten the integrity of your roof over time
PRESSURE WASHING
It's never been easier to banish dirt, algae, moss, and grime from your home's exterior. Family First Window & Pressure Cleaning reveals the vivid, fresh surfaces that were hiding under built-up dirt without requiring a bit of scrubbing! We serve both residential and commercial clients with care and efficiency, bringing out the best in walls, driveways, and more using our top-notch pressure washing equipment.
Why Choose Pressure Washing?
Pressure washing — or power washing, as it's sometimes called — is one of the most effective ways to clean your home's exterior. Here's how it helps:
Pressure washing boosts your home's value. Curb appeal is everything in real estate, and over time, as dirt and dust collect on the surface, the beautiful home you fell in love with or that fresh paint job you poured so much time and money into is going to start to look faded. Pressure washing clears away dirt and debris to reveal the fresh color underneath and makes your house look refreshed without applying a drop of new paint!

Pressure washing protects your health. If you don't clean your roof, dirt and grime can accumulate over time. Mix that with moisture from passing storms, and you've got a perfect recipe for mold and algae growth. Not only can debris and mold growth potentially damage your roof, but they can make their way into your home, lowering your indoor air quality and aggravating allergies.

Pressure washing is safer. It can be tempting to want to climb up on your roof to clean off debris yourself, but don't! It's dangerous to be on a roof unless you're a trained professional, and our power washers only need minutes to handle cleaning jobs that would take you hours to do by hand.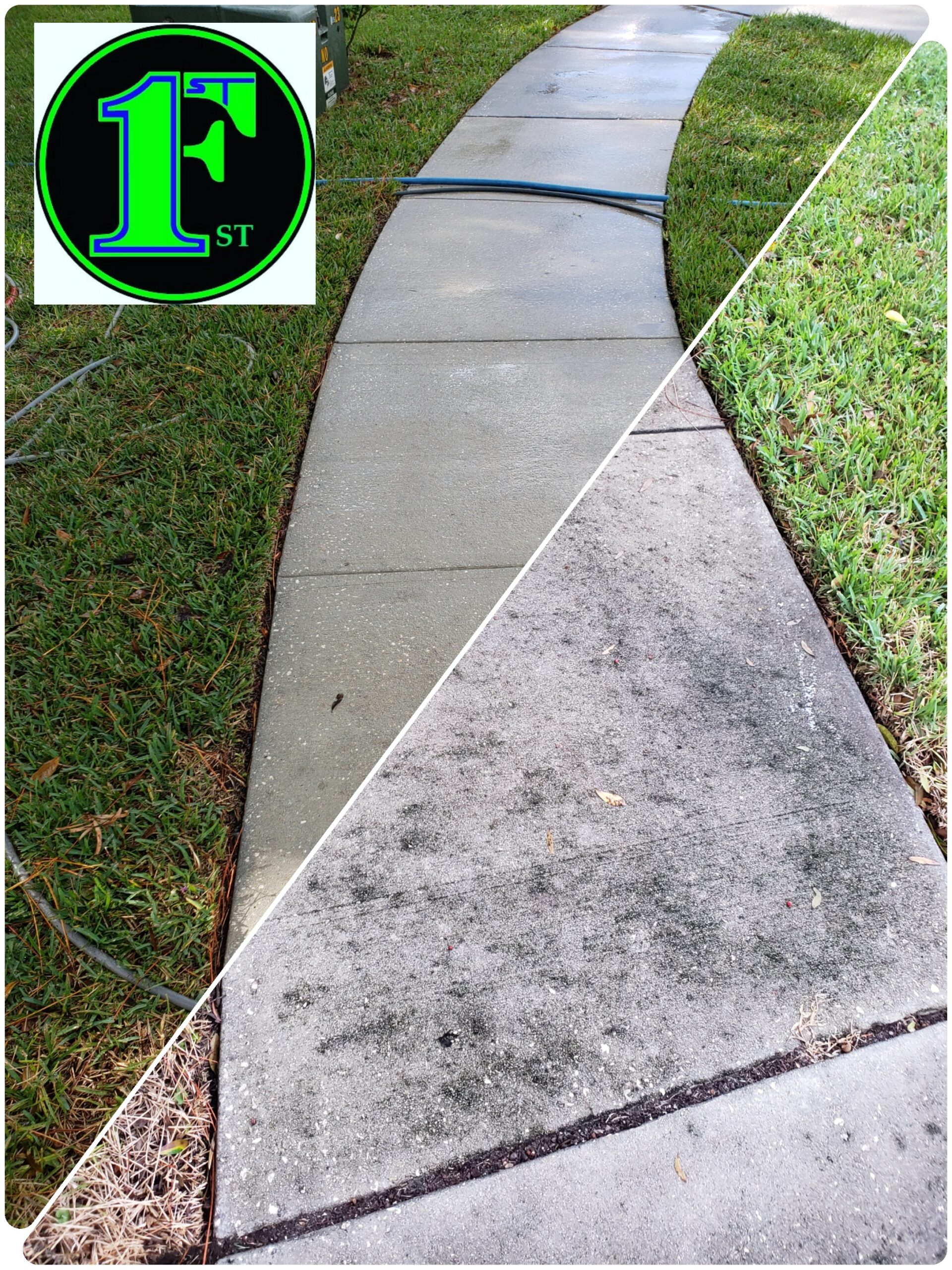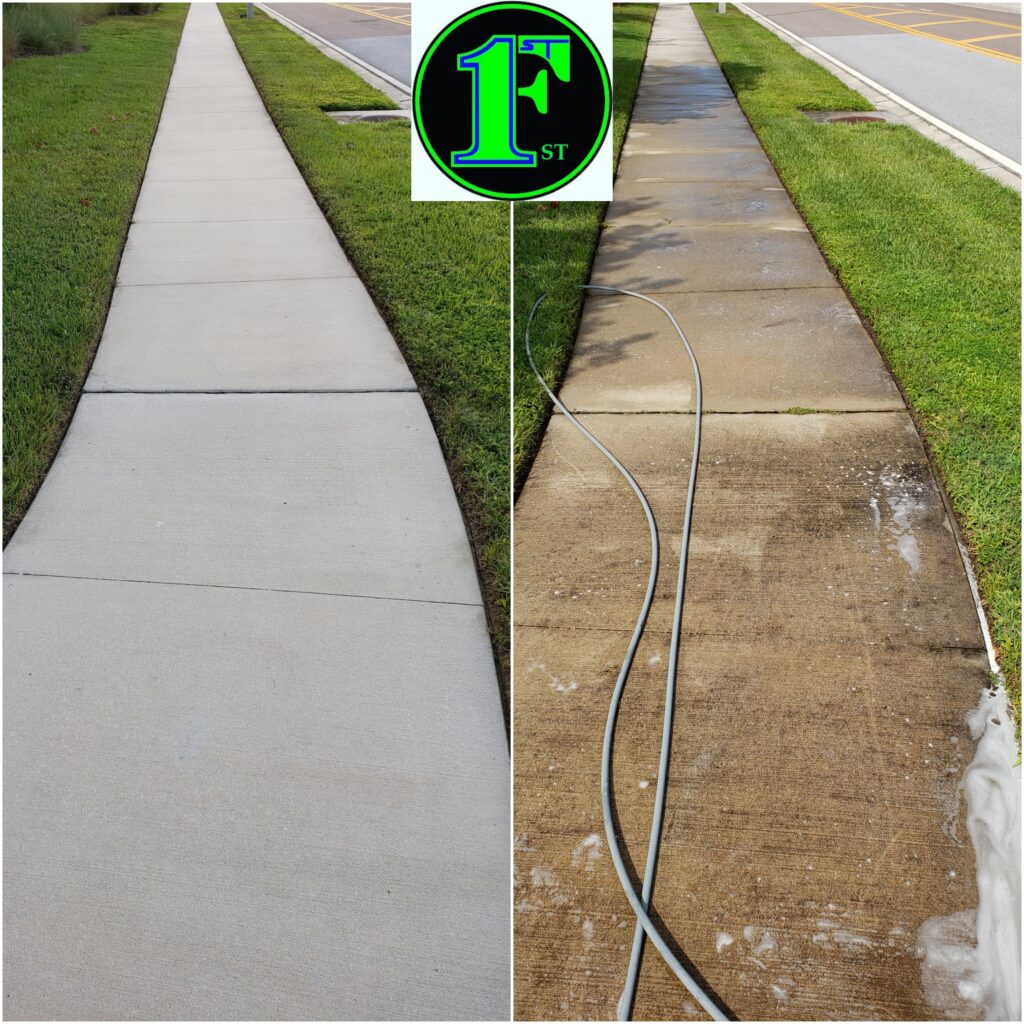 Our Pressure Washing Services
The concept of directing a high-pressure stream of water at a surface may be a simple one, but actually doing so can be more complicated than one may think. Sometimes, clients who want to pressure wash on their own accidentally cause damage to their property without meaning to. You need the care of an expert to handle your pressure washing! Our team at Family First Window & Pressure Cleaning has more than 20 years' worth of experience to get the job done for you.
Pressure washing eliminates the need for expensive cleaners and eliminates hours of elbow grease. It cuts through all surface contaminants while leaving the hard material underneath fresh and clean. A pressure washer also has the ability to clean hard-to-reach places that other washing methods can't clean as well. It delivers stunning results in a fraction of the time. We can pressure-wash most hard surfaces, including:
Driveways
House siding
Decks
Stonework
Gutters
And more!