PERFECT YOUR PROPERTY
What's keeping you from your ideal home life? It's all that house maintenance, isn't it? At Family First Window & Pressure Cleaning, we believe your weekends weren't made for housework. We offer a suite of home exterior cleaning and home improvement services so you can kick back, relax, and enjoy family time in a clean, maintained home. We not only have the skill to keep your home's exterior clean — but we also have expertise in deck restoration, so you can restore your patio or deck to its glory days and enjoy even more time in the fresh air with your family.
We offer house cleaning and home improvement services by families, for families. Our family has been in the business for more than 20 years, and we'd love to put our skills to work for you cleaning and restoring your Palm Harbor home. Connect with Family First Window & Pressure Cleaning for service anywhere in Palm harbor, Pinellas County, Hillsborough County, or Tampa!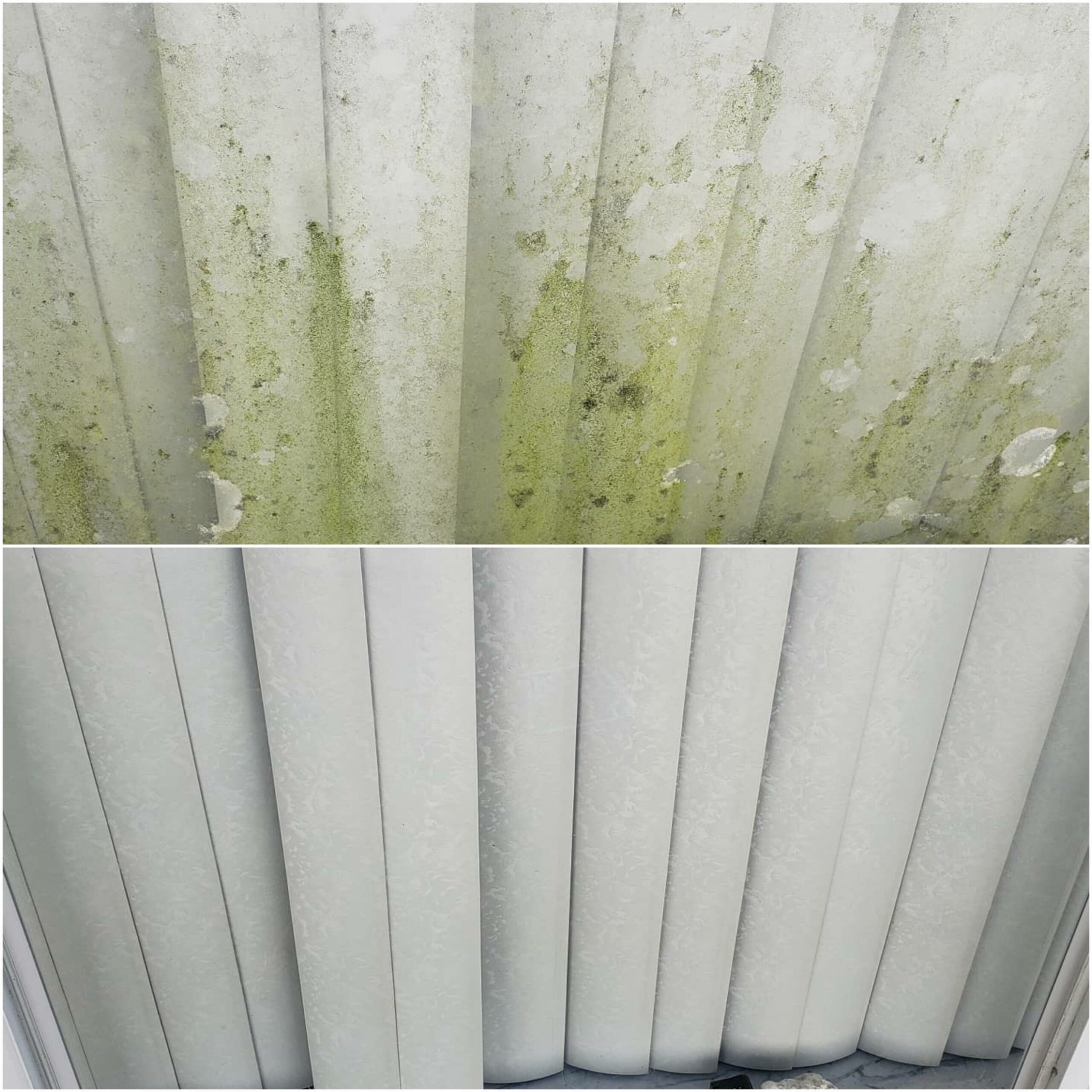 WHAT A DIFFERENCE! WHY SHOULD YOU CHOOSE FAMILY FIRST WINDOW & PRESSURE CLEANING?
We have more than 20 years of experience in cleaning and home improvement
We offer the attentive customer service that only a local, family-owned company can provide
We're fully bonded and insured
We can clean hard-to-reach areas that you can't
We can save you time, energy, and money
Pressure Cleaning
The Value Of Pressure Cleaning:
Home Value — Pressure washing is a great way to make a house feel fresh and updated without investing in any actual upgrades. If you're planning on selling your house soon, pressure washing is a great way to maximize the added value curb appeal will bring to the offers you receive.
Health — Pressure washing isn't just important for aesthetic purposes. Mold and algae aren't good for human health, and they can grow and infect your house inside if you don't get your home's exterior thoroughly cleaned every once in a while.
Safety — Our pressure washing services will get at hard-to-reach areas that would be difficult and likely unsafe to try to clean on your own. Going with a professional may cost money, but not as money as a fall off a ladder does!
Convenience — Pressure washing is by far the quickest way to clean your home. Instead of spending your weekend scrubbing your roof and siding by hand, or paying for hours of soft washing service from someone else only for an inferior clean, why not choose our pressure washing services and let us take care of your home in an hour?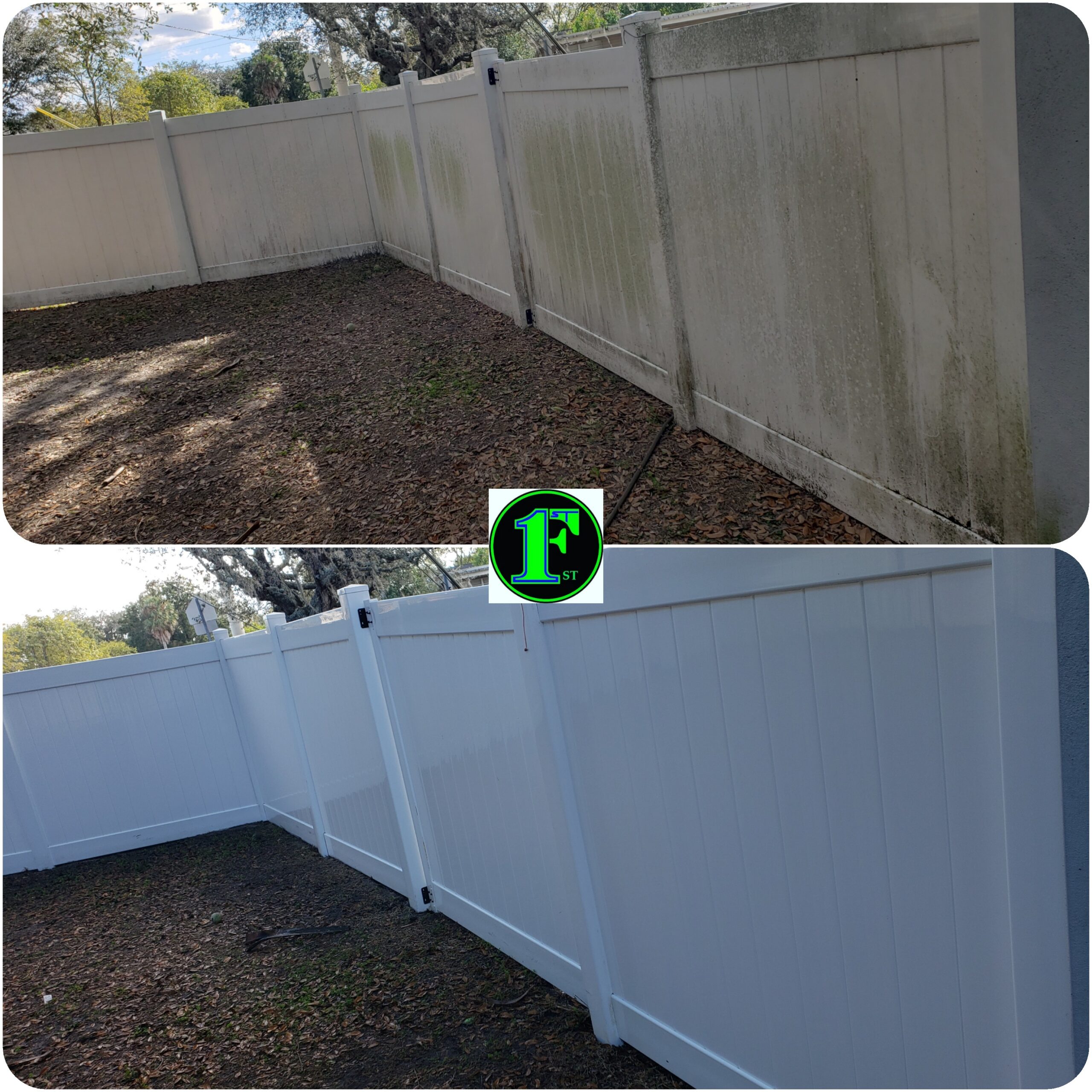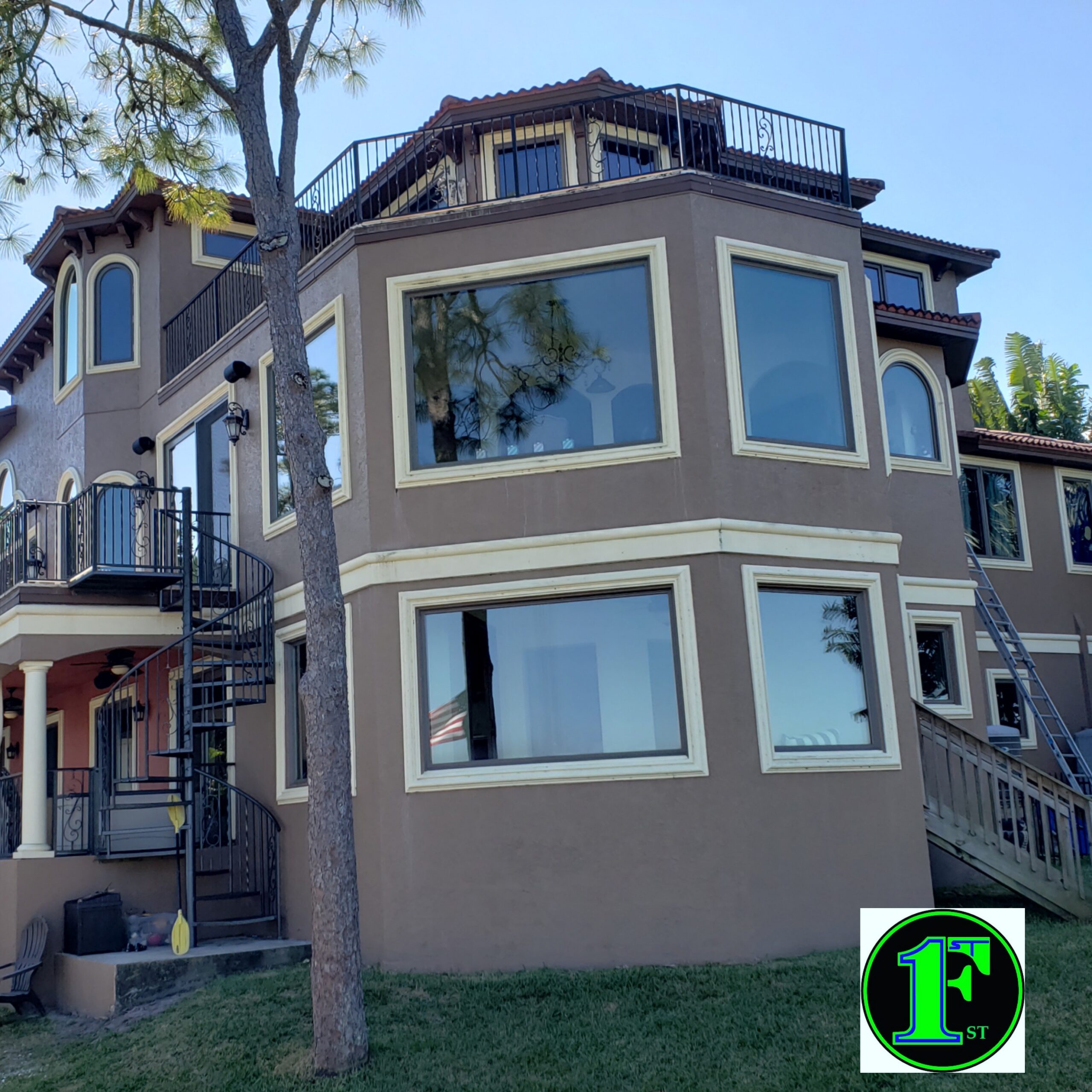 Window Cleaning
Why pay for a chore you could easily do yourself? Because professional window washers like us can make your home's windows look impeccable. Our team has more than two decades of experience cleaning exterior windows and we have the expertise to deliver your windows a sparkling, streak-free clean. We also have the technology to reach the difficult, upper-story outside windows that you probably can't reach! At Family First Window & Pressure Cleaning, we offer both one-time and routine window cleaning service for your convenience.
The Value Of Window Cleaning:
Safety — Don't try to clean upper-story outside windows by yourself, it's dangerous! Let our professionals take on the work so you can enjoy your clean windows from the ground.
Due Diligence — Cleaning exterior windows on an annual basis is key to maximizing their performance and lifespan. Clearing away dirt and grime prevents the buildup of mold or other gunk that could rot the wood of your window frames.
Paver Sealing
Keep your pavement durable and looking great with our paver sealer service! We have the equipment and sealant to protect the pavement on your driveway, sidewalks, and more to maximize its useful lifespan and keep it looking its best. We use a glossy, UV protection oil-based acrylic sealant that keeps your pavement protected for years.
The Value Of Paver Sealing:
Cost Efficiency — Paver sealing protects your concrete from fading from sun exposure and improves its resistance to cracking! Pavement is not a cheap investment, and paver sealing can help you maximize the return you get on it in the form of improved performance and a longer lifespan for your pavement.

Convenience — Paver sealing also seals moisture out of your concrete, stopping the encroachment of weeds into paved portions of your property. Get your weekends morning back by sealing weeds off from the rest of your property for good!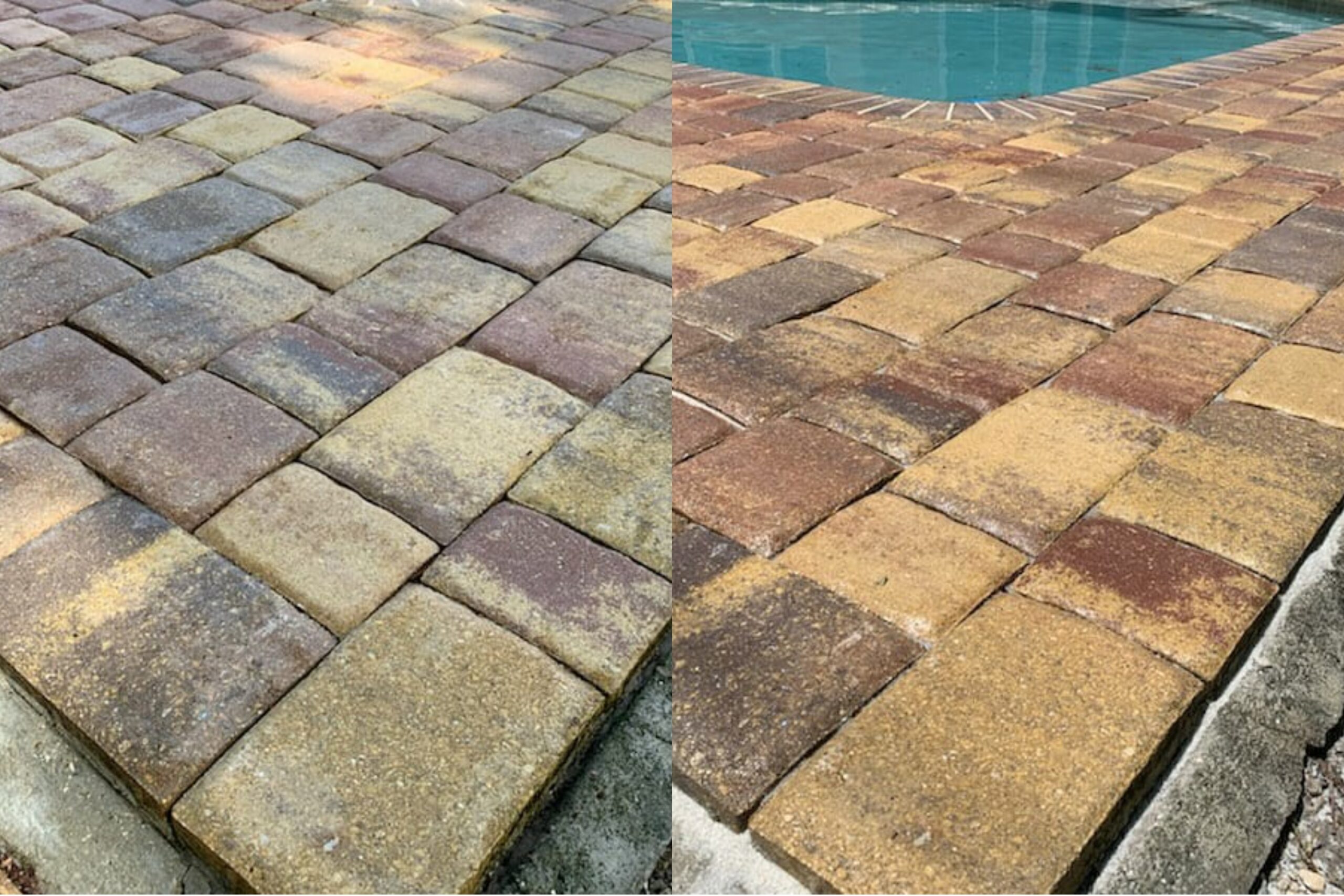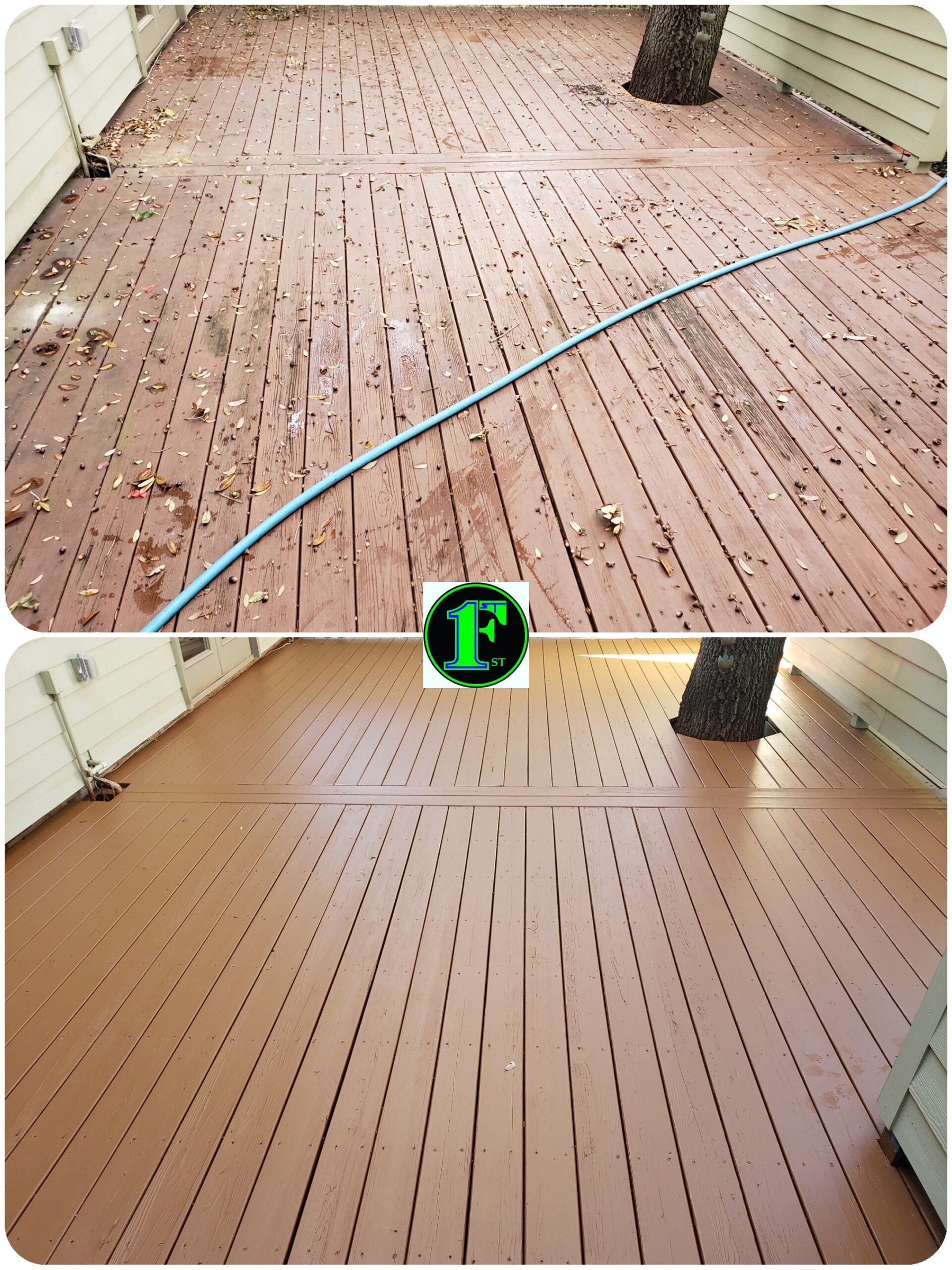 Deck Restoration
We're not just expert home cleaners here at Family First — we're experienced woodworkers, too! If you have an old deck or patio that's a little worse for wear, we can restore it to its best condition so you can reclaim your favorite outdoor entertainment and relaxation space. Even if your deck i's not made of wood, we can restore it — we have the experience to work with decks made of any material. Call us today to get a quote!
The Value Of Deck Restoration:
Home Value — Investing deck restoration pays for itself in the form of a significant increase in your home's value! Broken-down decks are a liability for any homeowner looking to sell, and our deck restoration services can turn your home's biggest eyesore into its most valuable asset.

Cost Efficiency — When we restore your deck, we can apply special coatings to protect its newly restored condition from the sun and weather damage that ruined it in the first place.

Enjoyment — Who doesn't love a good deck to relax on? Take back your home's most treasured entertainment space with our deck restoration services!